Valhalla Editorial Note
The Great Work
Of course these are Extraordinary people doing exactly incredible things.  To help the helpless with absolutely no self rewarding agenda, or expectation of repayment of any kind, is the human family at our finest.  This virtuous behavior is necessary as it is sought after, by those seeking a righteous life which is synonymous with immortality.
~Jessop
10/28/2017
"It is only abut units rising above the rest and becoming more civilized that we shall finally arrive at a higher civilization of the race as a whole"
Freemason
C.W. Leadbeater
(N.Morgan) Many dogs and humans had a horrendous time trying to escape from Hurricane Maria-devastated Puerto Rico — with some pups unable to flee with their humans due to size and other restrictions — but there is now a ray of light.
Charitable organizations like the John and Wendy Neu Family Foundation and The Sato Project are working to give street dogs and orphaned pups who were surrendered by their owners, a second chance at a happy life.
Emigrate While You Still Can! Learn More…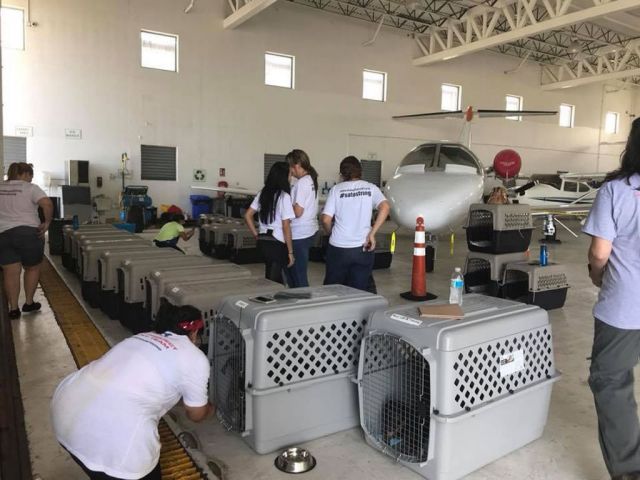 Last Sunday, 53 of these abandoned dogs from Puerto Rico were crated and transported via plane to New York City, where they were taken to Animal Haven, a no-kill shelter in Manhattan.
The John and Wendy Neu Family Foundation chartered a cargo plane to Puerto Rico and stocked it with humanitarian and animal aid supplies, such as generators, gas stoves, water filters, diapers, feminine hygiene products, dog food and horse food, for the devastated island.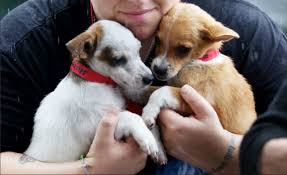 The supplies were donated by the John and Wendy Neu Family Foundation and by Companion Animal Placement, an animal welfare nonprofit led by Wendy Neu.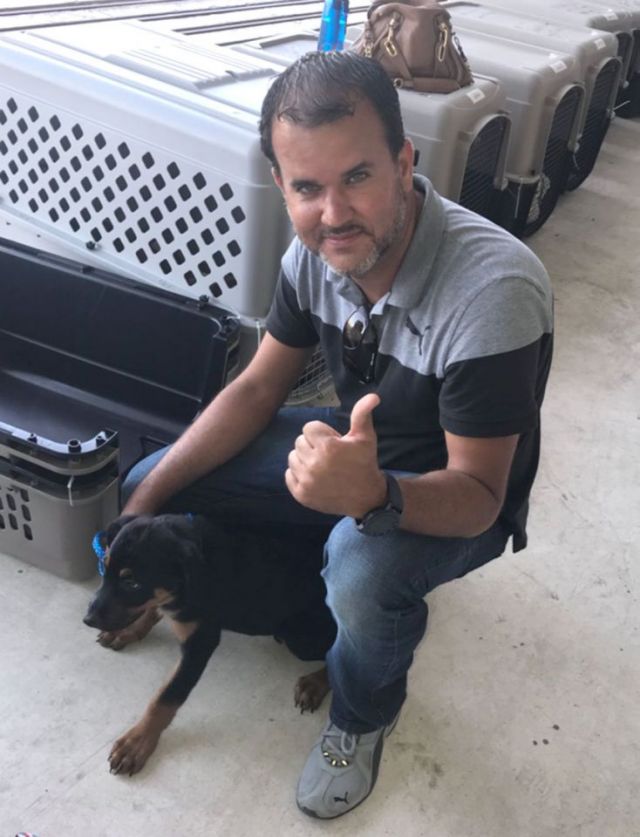 Once the cargo plane arrived and delivered the much-needed aid items, Good Samaritans helped fill the plane with more than 50 abandoned dogs for its return trip stateside.
The dogs, rescued by volunteers from The Sato Project — a Puerto Rico-based nonprofit that has saved more than 1,600 dogs since 2011 — were brought to Animal Haven and will be available for adoption starting on  Tuesday, October. 24. The shelter has been accepting applications in advance of the official date.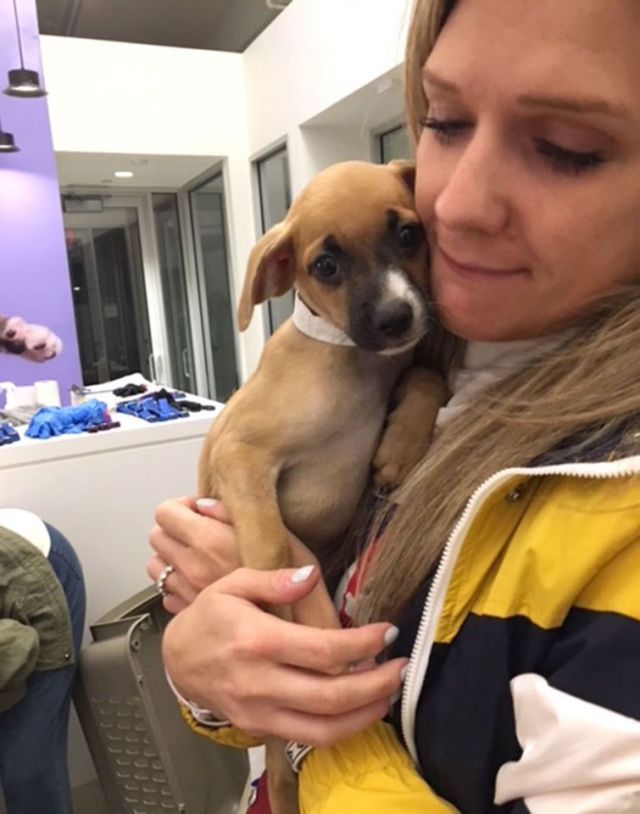 Emigrate While You Still Can! Learn More…
The adoption fee is $400, which helps to cover the cost of rescue and veterinary services (tests, vaccinations, spay/neutering, microchipping). According to theThe Sato Project, each rescued dog costs the organization about $1,000.
Anyone interested in adopting a dog or donating to their care can visit Animal Haven's website for more information. For those who want to support The Sato Project in its ongoing efforts to rescue dogs from Puerto Rico, click here.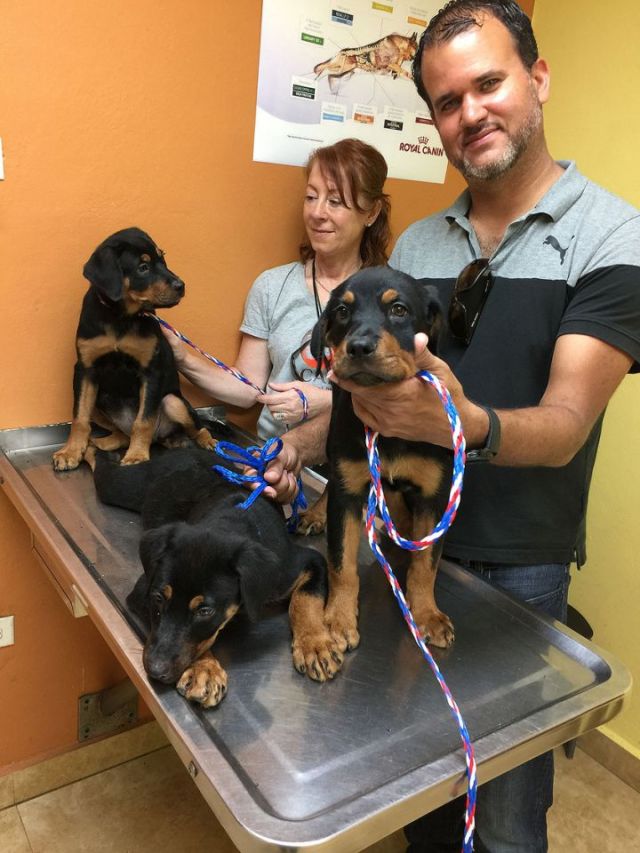 Many of the dogs are on the younger side and were found in the island's eastern region of Yabucoa, according to The Sato Project's Facebook page. The non-profit has evacuated more than 100 dogs from Puerto Rico since Sept. 30, and has also helped families to be able to keep their dogs by flying in aid supplies and other necessities which are greatly needed.
"Pets bring their owners joy and help them relax, especially during the stressful aftermath of natural disasters like Hurricane Maria. This effort will provide comfort to those who are reunited with their beloved pets, and help stray dogs from the island find some respite here in New York City after all they have gone through," said San Juan native and Speaker of the New York City Council Melissa Mark-Viverito.
Meanwhile, another plane chartered by the John and Wendy Neu Family Foundation, also packed with supplies, flew down to Puerto Rico and returned with seven dogs last Thursday. These pups were reunited with their owners, who had been forced to evacuate the island during hurricane Maria but were unable to bring their pets with them.
Animal Haven has recently taken in dogs displaced by Hurricanes Harvey and Irma, as well as cats from Turks and Caicos. All the organizations expressed their hopes to continue working together and rescuing more needy dogs from Puerto Rico in the weeks and months ahead.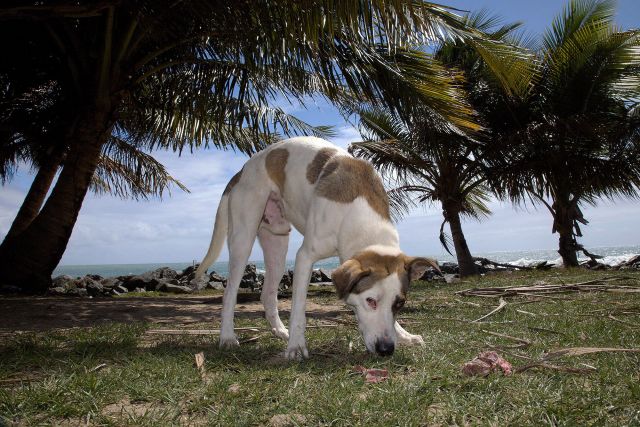 On a sad note, it appears the abandoned dogs who have been living on Dead Dog Beach did not locate shelter in time, and were swept away into the sea by the ferocious waves resulting from Hurricane Maria.
Rescuers in the area are worried that the stretch of beach may have taken on an even more sinister meaning after the devastation of Hurricane Maria.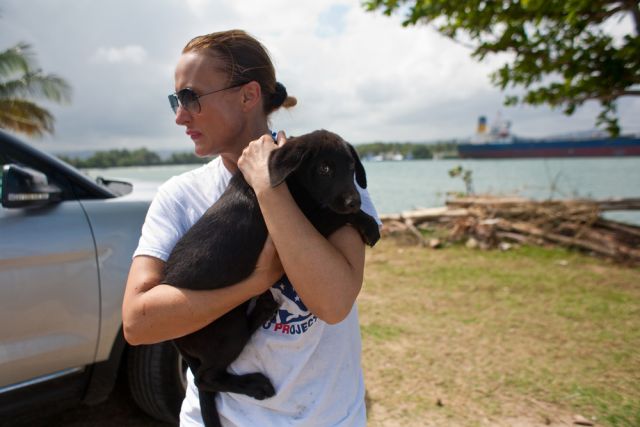 Prior to the storm, the sandy stretch was infamous among animal rescue groups, who knew it as the spot where people went to abandon their abused and neglected pets.
Christina Beckles, founder of the Sato Project, worries there are no dogs left to save.
The Sato Project is dedicated to rescuing abandoned and abused dogs from Puerto Rico. Our Founder has been working to make change on Dead Dog Beach for the past 8 years.  Incorporated and an official 501(c)3 since 2011, we have rescued over 1,600 dogs, rehabilitated them to the highest veterinary standard possible, and found them loving homes.  In 2016 we launched an ambitious Spay, Neuter, Vaccine, and Microchip program and are working to bring systemic change to Puerto Rico through education and partnerships on the Island.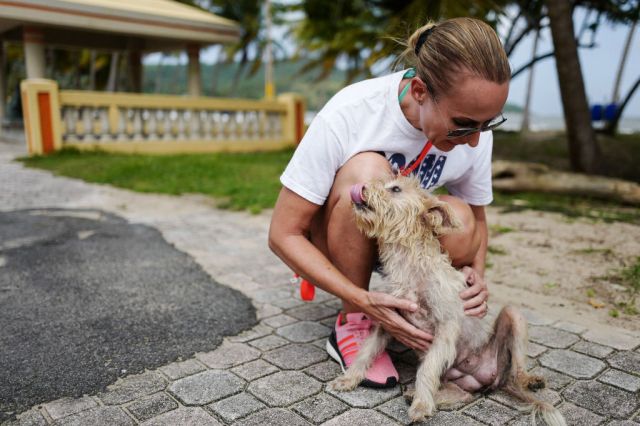 On a recent rescue trip to the ravaged country, the New Yorker who started her non-profit to save and rehome the adandoned dogs of Puerto Rico, found no canines left on Dead Dog Beach, leading her to believe all of them washed away during Hurricane Maria.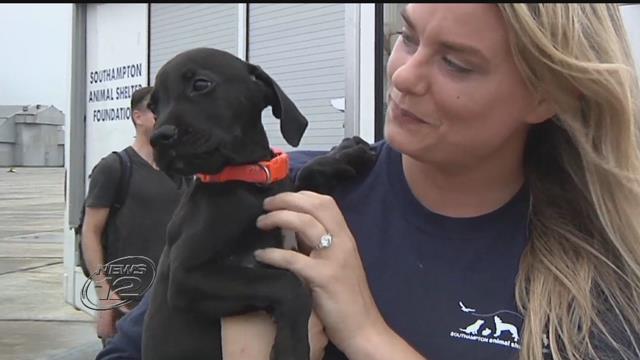 "Once the hugs and tears were over, the first thing we all wanted to do was go to the beach to look for our feral dogs," Beckles wrote in a Facebook post about the heartbreaking trip. "Sadly, we did not find them and our hearts are heavy with the reality upon seeing the utter devastation at the beach — they did not survive."
This is just one of the mounting tragedies Puerto Rico is facing following the devastating storm.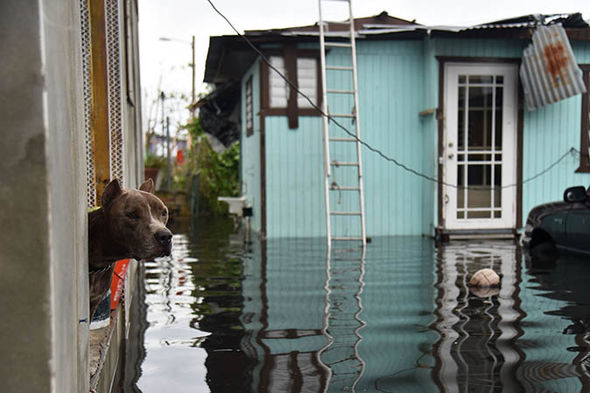 "It's a war zone," Beckles told the New York Post. "There is no power or water. We are under curfew from 6 p.m. to 6 a.m. Food is becoming scarce and people are getting desperate. Looting has already begun. The lines to get gas are seven to ten hours long — to receive $10 worth of gas."
Due to the dedication and determination of organizations such as the Sato Project, this story does have a  positive ending for  the dogs and puppies who were found on the island. Hundreds of dogs have been rescued and will live a wonderful life, with new families who will give them all of the love, care and joy they deserve.
If you are interested in donating to the Sato Project or adopting a pet, please visit their website here for the details.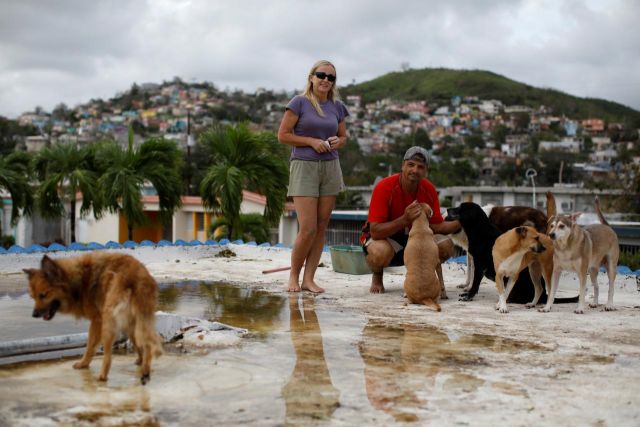 References:
https://www.yahoo.com/entertainment/more-50-dogs-rescued-hurricane-201631723.html
https://www.animalhavenshelter.org/
http://people.com/pets/rescue-worries-that-all-the-strays-of-puerto-ricos-dead-dog-beach-perished-during-hurricane-maria/
https://www.amny.com/things-to-do/rescue-dogs-from-puerto-rico-up-for-adoption-at-manhattan-s-animal-haven-1.14580326
https://www.thesatoproject.org/